About TopGun Photography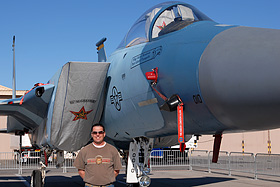 About Me
I've been going to airshows ever since I was a kid and Pease AFB was still a SAC base. As a child my father would bring my brother and I to the airshows each year. As I got older I would go by myself both Saturday and Sunday. As a teenager I was banned from Pease for being on the golf course watching aircraft in the pattern.

A motorcycle injury in high school has kept me out of any service and airshows allow me to follow my passion. Now I'm having fun passing on my passion on to my 2 sons, visiting the airshows in the New England region and at Pease watching the transits come in.

Digital Photography and with help of others, I've had some nice doors open up for me. I hope to make this more than just a hobby!