NAS Oceana Air Show 2011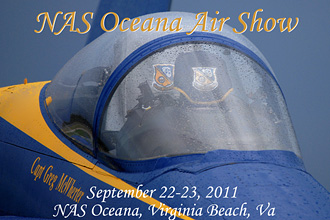 If it wasn't for Friday's Family/Media day we wouldn't have seen much flying at all. Cloud ceiling being below 2000 ft at times and heavy rain & lightning prevented most flying all weekend.
The Harrier Demo, both F-18 Demo's, F-16 East Coast Demo and the Blue Angels were on hand and tried to get some flying in when the FAA permitted.